Types Of Chimneys and Service Prices
21 point Inspection $70.00
To learn more about your system and pricing, please click on the image below.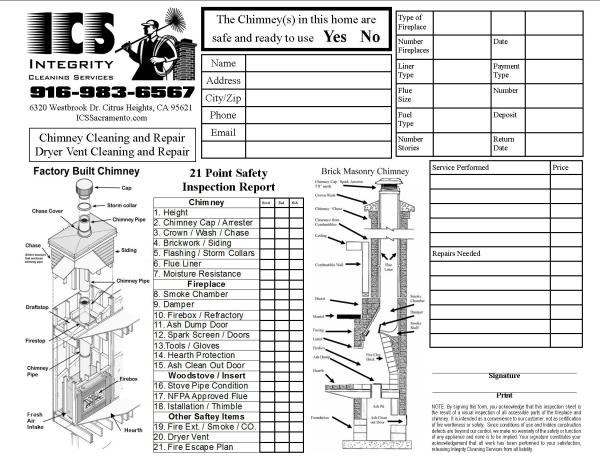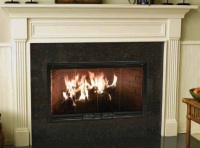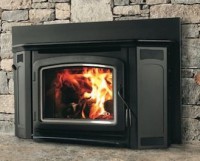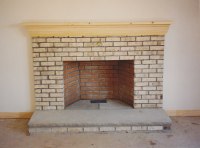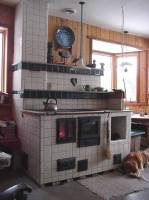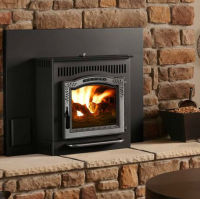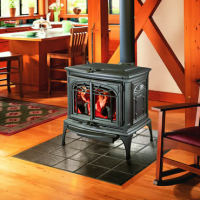 We have a three fold philosophy when it comes to chimney inspection.
When we service you chimney system, we not only brush the flue, but clean the entire chimney and do a 21 point safety inspection on every chimney. After the service is completed we present you with a written copy of the 21 point inspection with any possible concerns so that you the home owner can have your chimney system restored to its safest condition. When inspecting a chimney, we look at the ability of your system to properly vent, as well as the integrity of the construction it's self. We have a three fold philosophy when it comes to chimney inspection.
1) Is you system safe to use? We check to make sure that the fire box, smoke chamber, flue, and clearances are in safe condition. Cracks or missing mortar can lead to several different problems. First – is the potential for flames to leave the proper burning area of your system. Second is the potential of harmful gasses to be released into the walls and attic area. Third is the potential for structural damaging to happen because the material used in the burning area of the chimney is different then the material used to build the housing of your system. 
2) Is your system up to code? We use the CA building code when performing the inspection of your system to insure that you the customer will not have any surprises if you are selling or buying a home. Also there are building requirements that only apply if you "Burn" in your chimney. Builders many times don't comply with these requirements because they do not apply until you decide to use your system, and it saves money on the building cost. However if you "Use" you fireplace and these items are not up to code you the home owner can be fined or worse.
3) Is your system in need of repair? Every system has its Achilles heel. When we inspect your chimney, we will point out any potential problems, so that you the customer can decide on the right course of action. Many time chimneys develop small problems that can be fix relatively inexpensively. However if not fixed, the small problem can become very large and expensive problems over time.
What are the different types of chimneys?


Basically there are 3 categories of chimneys. There are the masonry chimneys, which are made of brick, concrete and mortar. There are the prefab, which are manufactured at a factory and installed as a unit. There are several kinds of prefab (pre-fabricated), which include the Isokern, which can be made to look like a masonry chimney. Then there is the hybrid chimney, which has a masonry base, firebox and smoke chamber but it then transforms into a high temperature pipe with a steel stud frame.



What is a pre-fab chimney?


A system pre-fabricated or manufactured at a factory somewhere. It typically has a metal firebox and a thin metal pipe. The pipe is kept cool by air rushing through the cooling cavity in the pipe.



How can I tell what type of chimney I have?


Real bricks in the firebox usually mean you have a masonry system. The top of the chimney offers clues as well. If you can see a clay type square or oval pipe protruding out the top of the chimneystack you have a masonry fireplace and chimney system. If you can see a metal pipe with a metal cap that fits the pipe perfectly, protruding out the top, chances are you have some kind of a prefab. Look at the firebox. Does it have a metal box? If so you have a prefab. If it is all brick and mortar but with the metal pipe protruding out of the top you probably have a hybrid system.

How often should I have my chimney swept?
It depends on what you burn and how well your system operates. When we see a build up of 1/8 to 1/4-inch of creosote we recommend the chimney be swept. If you can't see the flue by looking up from the firebox and you use the fireplace 10 times per season, then you should have it swept yearly. So, if you use your fireplace you should have it cleaned and inspected once per year.

Is there a danger that carbon monoxide may escape from my chimney back into my home?
Yes. If you smell smoke, shine a flashlight across the top of the firebox opening. If you can see smoke escaping the firebox and coming into the room, you should have your chimney inpested immedaitely. Carbon Monoxide affects people differently. There are recorded cases where some persons have suffered devastating effects from C0 exposure while others in the same room suffered none. A gas fireplace, if it is not drafting properly and not burning the gas completely, will put deadly CO into the living space.



What position should my damper be in?


Open during a fire but closed during cold days because the heated air from the furnace will rise and escape out the chimney. A damper in the closed position will stop this flow of heated air out your chimney and save you money and our natural resources.
 




If I see a crack on my chimney is it something to worry about?


Yes. Contact us here at Integrity Cleaning Services for an inspection as soon as possible.
 


What are "chimney fires"?


A chimney fire is a fire that takes place in the smoke chamber and the flue of a chimney. When the flue and or smoke chamber accumulates ¼-inch or more of the sticky tar substance called creosote, a chimney fire is possible. The creosote ignites and if supplied with enough oxygen a roaring chimney fire can ensue. Chimney fires are dangerous and are responsible for houses burning to the ground. If your chimney has ever had a chimney fire, you must get the system inspected by a professional before attempting to use it again. Chimney fires can be prevented by annual inspections to make sure your system remains clean and is operating correctly and by burning dry wood.
Masonry Chimney - Brick - Stone - Concrete Block
Sweeping of Flue, Vacuuming out smoke shelf, and 21 Point Safety Inspection $180.00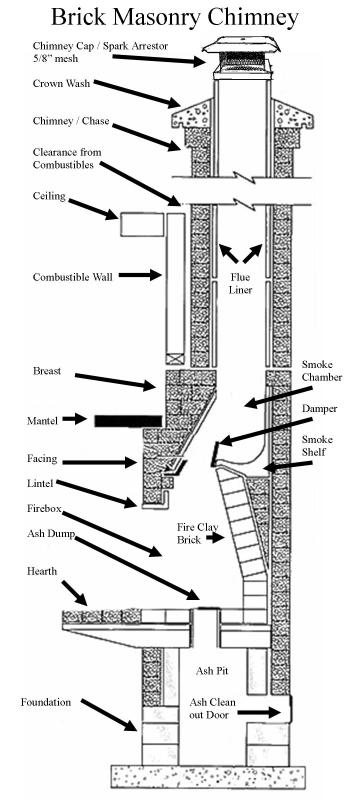 To order this service
Click Here

What is a Masonry Fireplace?
Masonry fireplaces are structures that are created with the use of materials such as brick, cement blocks, or natural stones, and meant to hold a fire safely. The construction will include the use of some sort of binding agent that helps to hold the individual components together. Common in the creation of fireplaces throughout the world, masonry continues to be used in the construction of new homes.
Just about all forms of the traditional fireplace are actually masonry fireplaces. Depending on the design, the material used may be of one or more types. One may be constructed mainly of bricks that have been cured and fired, but attached to a facade of stones that are fixed in place with the aid of cement or other binders. The stones may be smooth and uniform or be an eclectic mixture of shapes and sizes.
In general, a masonry fireplace is created for the purpose of acting as a heat-generating source within the home. As such, the chimney section of the fireplace will be outfitted with a flu and other mechanisms that allow the homeowner to close the fireplace when the device is not in use, or open the flu when the fireplace is in use. While it is normally intended to function as a wood-burning fireplace, many people have opted to install gas jets into traditional fireplaces and make use of gas heaters or logs.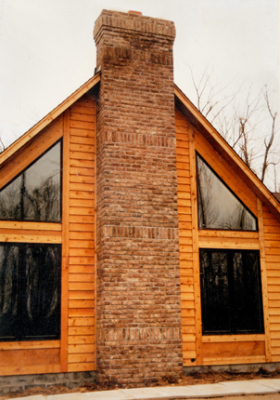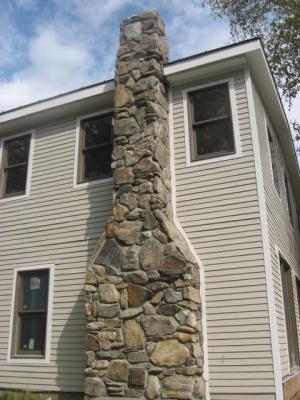 We are here for any repair that you may need. Chimney Cap's, Spalding brick, Cracked flue liner's, Water Damage, and so much more!
Please go to our Masonry Repair Page for more Information.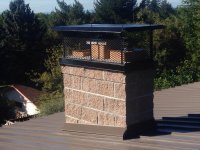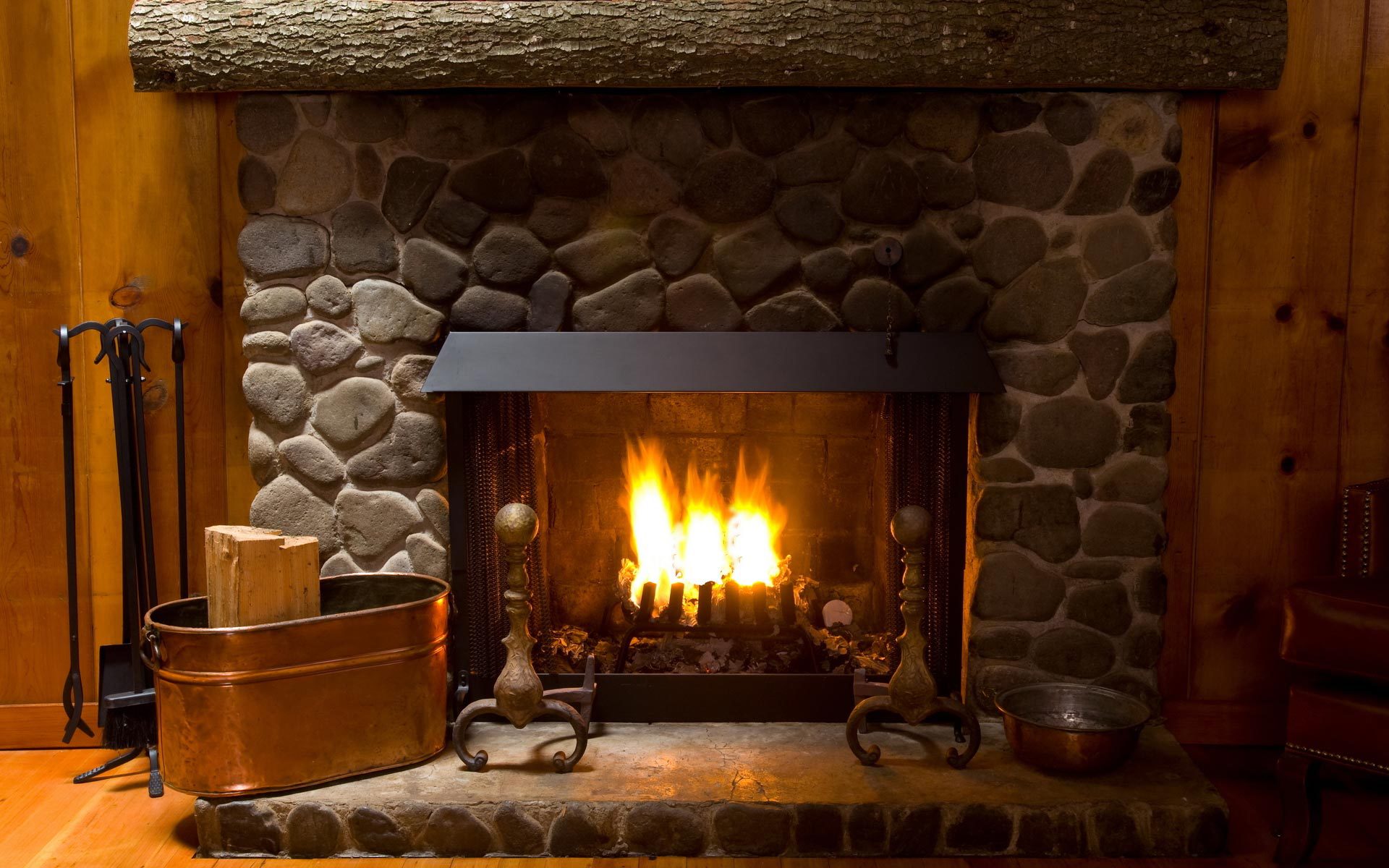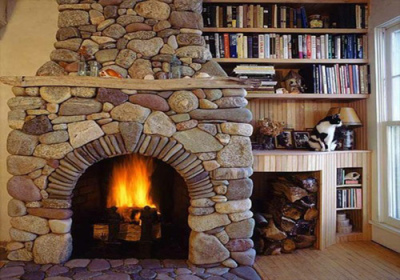 Factory Built - Prefab Fireplace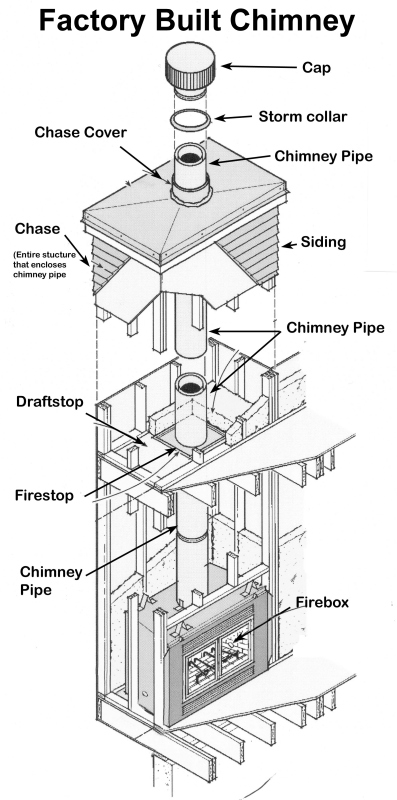 Sweeping of Flue, Vacuuming out smoke shelf, and 21 Point Safety Inspection $180.00
To order this service
Click Here

What is a Factory Built Fireplace?
The biggest difference between a factory-built fireplace and a masonry built fireplace is one is built in a factory and the other is constructed on site by brick masons.  The factory built fireplace is made with UL-listed components and installed on-site. The masonry built will also have components that are approved and meet the current local fire and building codes in your area.
Factory built chimney's have a metal flue pipe system that provides a way to vent smoke out of the house. Typically, factory-built fireplaces are smaller and while some have blowers built in them many do not. The factory-built chimney is typically enclosed in a wooden chase that is covered by a metal cap to prevent water and provided with termination cap on top.
While it has been said that a factory built fireplace is safer than a masonry fireplace, there is little to no evidence to back this up. So the truth is that factory-built fireplaces are not any safer than masonry fireplaces; they're just different. Both types of fireplaces will work in most situations and can provide years of warmth and enjoyment for any family.
We are here for any repair that you may need. Chimney Cap's, Bad Dampers, Cracked Back Walls, New Log Lighters, and so much more!
Please go to our Factory Repair Page for more Information.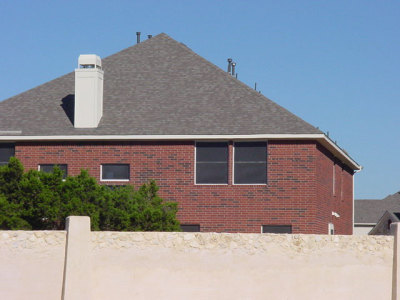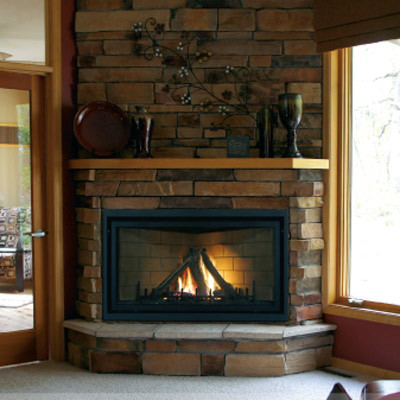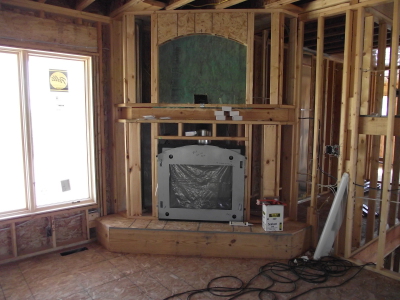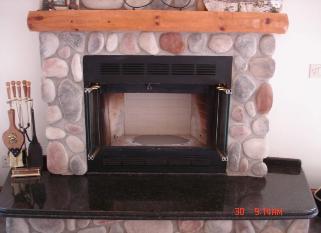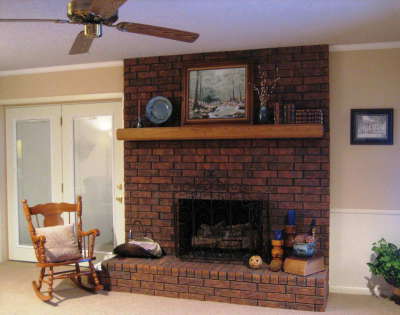 Wood and Gas stove Inserts
Sweeping of Liner, Vacuuming out Insert, and 21 Point Safety Inspection $215.00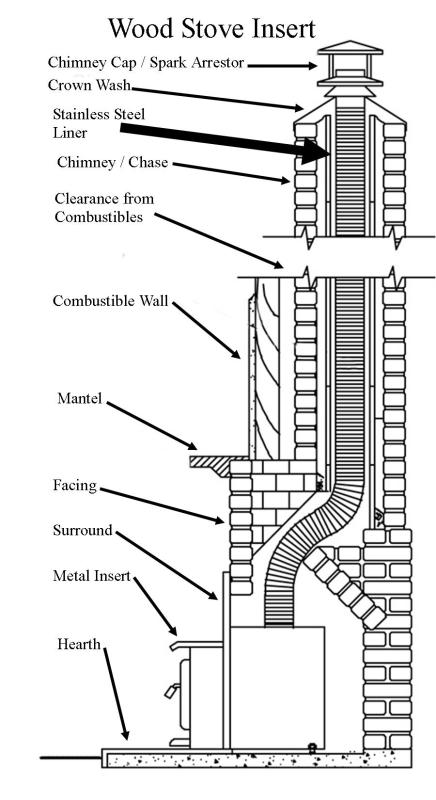 To order this service
Click Here

What is a Stove Insert?

An insert is a cast iron or steel box that fits inside your existing masonry fireplace opening. In essence, making it work much like a wood-burning stove. A decorative flange fits around the outside edges so that no gaps appear between the unit and the sides of the fireplace. You'll be required to install a chimney liner to carry combustion gases and smoke up through your chimney. Fireplace inserts have clear, heat-proof glass doors. The best designs circulate air within the firebox in a way that helps keep the glass clean. Inserts heat 1,000-3,000 sq. ft., depending on their size.

3 Advantages of an Insert

1. They can burn for three to five hours before you need to add wood.
2.  Firewood is an economical fuel in many regions, costing just $922/year to heat a typical home when the wood is burned efficiently. If you cut the wood yourself, it might even be free. If you buy, you support local jobs.
3.  Efficient combustion reduces the amount of noxious gases and particulates produced by an open fireplace.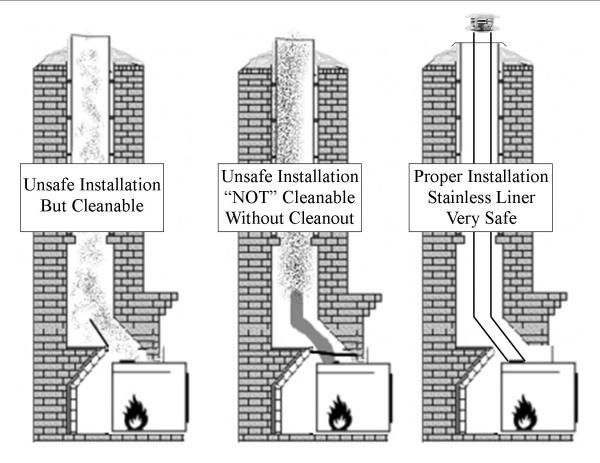 We are here for any repair that you may need. Chimney Cap's, Bad Dampers, Cracked Back Walls, New Log Lighters, and so much more!
Please go to our repair page's for more Information.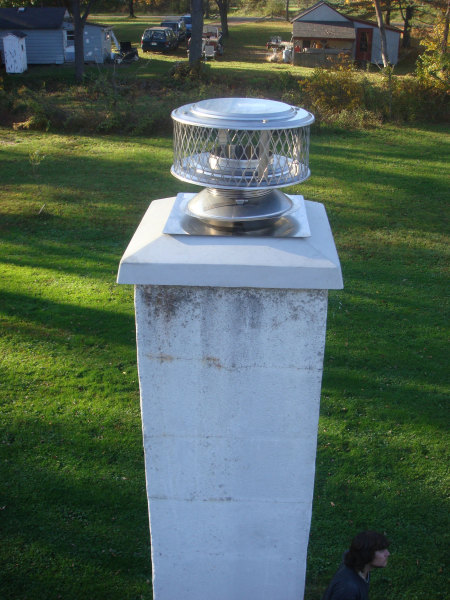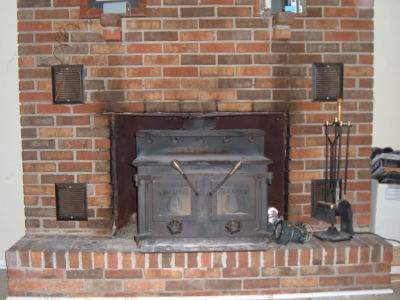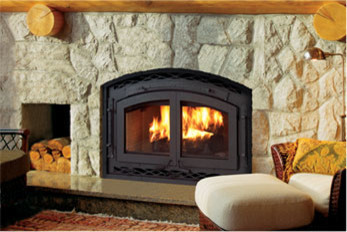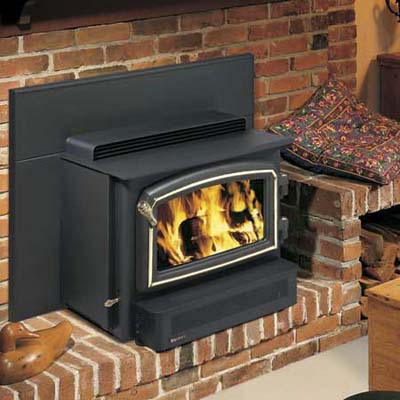 Free Standing Wood Stove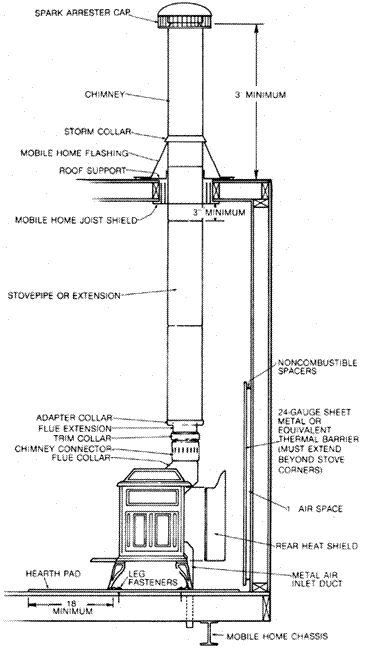 Sweeping of Liner, Vacuuming out Stove, and 21 Point Safety Inspection $215.00
To order this service
Click Here

What is a Wood Stove?
A woodstove, or "free standing stove", is a steel unit that rests in an open area in the room. These stoves usually have a flue pipe that goes up through the ceiling and roof, or sometimes through a wall and then up the outside of the house.
An insert is the same thing as a woodstove, except that it is designed to be pushed into the opening of a regular fireplace. Inserts are required to have a steel liner attached that guides the smoke safely out the house. This liner runs up through the existing chimney.
Woodstoves and inserts sometimes make more creosote than open fireplaces, because they have a control that lets the user limit the amount of air that enters the unit. When wood burns in limited air, more creosote is formed. There is a tradeoff in this, however, because limiting the available air will make the wood last longer.
It is best to keep the air inlet open nearly all the way, and control the burn by using smaller loads of wood, more frequently added. This will keep the creosote buildup to a minimum.
Of course, both woodstoves and inserts need to be cleaned and inspected, usually more frequently than an open fireplace.
 

We are here for any repair that you may need. Chimney Cap's, Bad Dampers, Cracked Back Walls, New Log Lighters, and so much more!
Please go to our Wood Stove Repair Page for more Information.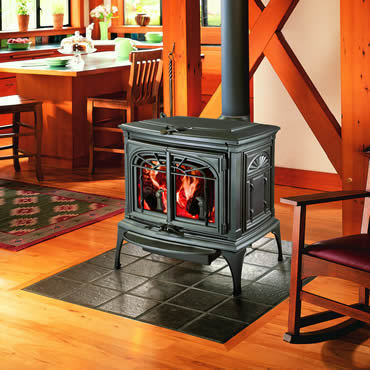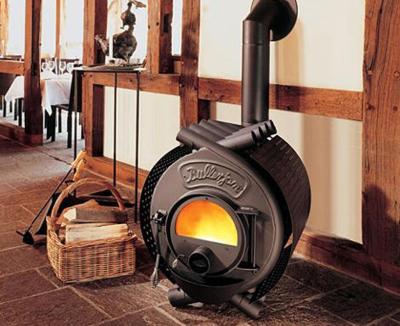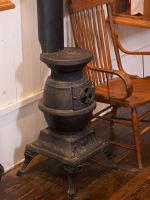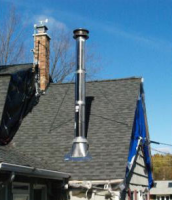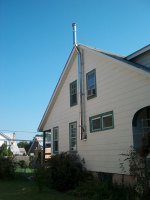 Pellet Stove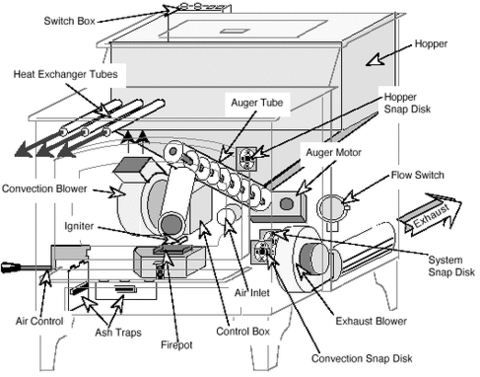 Sweeping of Flue, Pellet Stove, and 21 Point Safety Inspection $195.00
To order this service
Click Here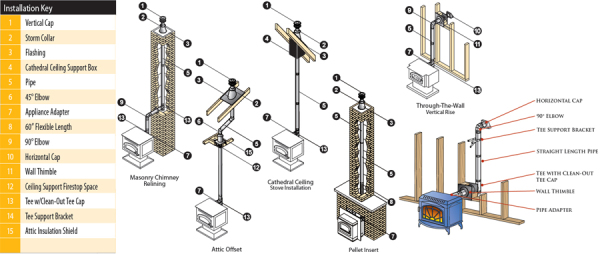 What is a Pellet Stove?
There are two different types of sta­ndard wood pellet stoves: free-standing and insert stoves. If you have an existing fireplace, you can buy an insert that fits into the firebox and vents up the chimney. If not, you can purchase a free-standing unit with it's own exhaust pipe. ­
Pellet stoves come in different sizes, styles and colors, tailored to suit the specific needs of your home. While there are many different models on the market with all kinds of bells and whistles, there are a few key characteristics that differentiate one wood-pellet stove from another.
The first is where the hopper is located. In top feed models, pellets are loaded into the auger from the top of the stove, and the pellets go down a tube into thefire. This design minimizes the chances of the fire burning up to the hopper but is also more likely to get clogged with ashes. For that reason, it requires high-grade pellets that are low-ash. However, the top-feed stoves have the advantage of better heating efficiency because pellets stay in the burn box until they're completely burned. Bottom feed hoppers deliver the pellet horizontally, from behind or beside the fire. This design allows you to use standard grade pellets because the horizontal movement inherently moves ash away from the burn area. This helps keep air inlets open and requires less cleaning of the burn box. However, bottom-feed models may not be as efficient.
We are here for any repair that you may need. Chimney Cap's, New Pipes, Chimney repairs, and so much more!
Please go to our repair page's for more Information.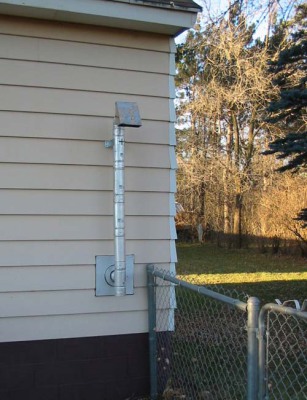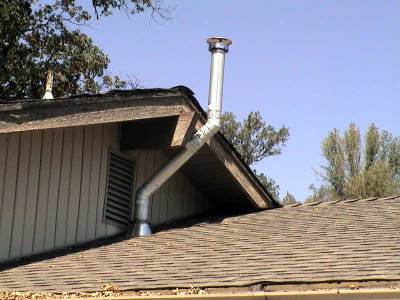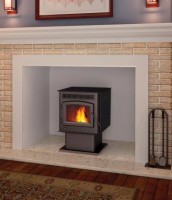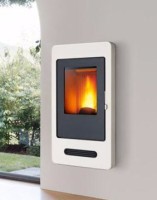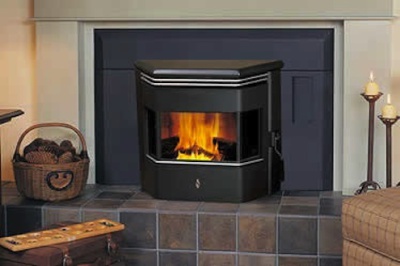 Other Types of Chimney Systems
We also service other types of systems that are less common in our area of the country, so please call for more information if you have one of these other types of systems. 855-My Sweep
To order this service
Click Here